Sunday, October 14, 2018 - 11:15
Drawing on Russian traditions of documentary graphic art (as practiced during the Siege of Leningrad, in the Gulag, and within the military), Victoria Lamasko explores contemporary Russian society, especially the inner workings of the country's diverse subcultures, such as Russian Orthodox believers, LGBT activists, migrant workers, sex workers, and collective farm workers in the provinces.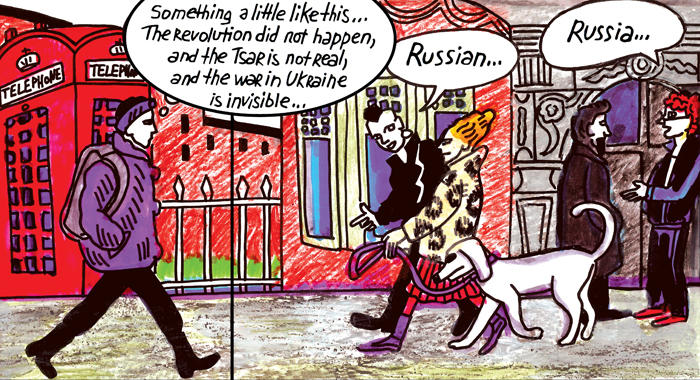 Artwork from 'Who is to Blame' by Victoria Lomasko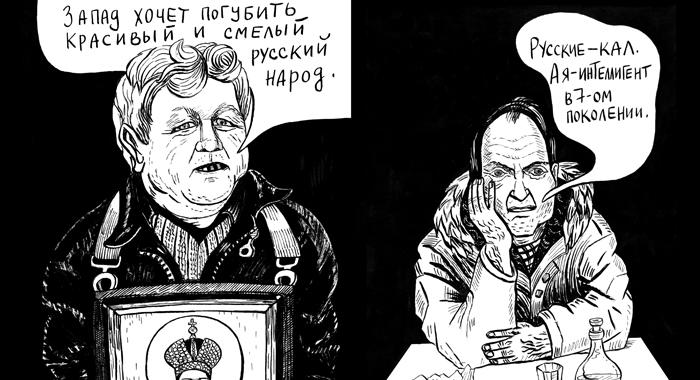 Artwork by Victoria Lomasko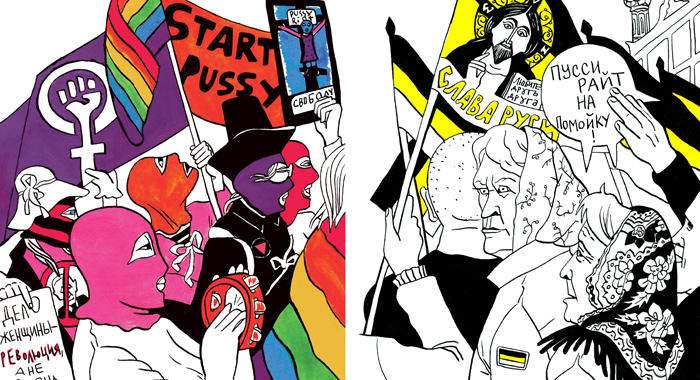 Artwork by Victoria Lomasko
Interview
Sunday, 14 October, 11.15am – 12.15pm
Brewery Arts Centre, Screen Two
Her work has appeared in mainstream print publications in Russia and abroad, and exhibitions in Russia and throughout Europe.
Her book Other Russias, a collection of graphic reportages on social themes, was published in the US by n+1 and the UK by Penguin.
She travels from Russia to talk arts and activism with Professor Andrew Miles, University of Manchester.