Launched in 2012, the Caravan project is a showcase for some of the best Australian comics.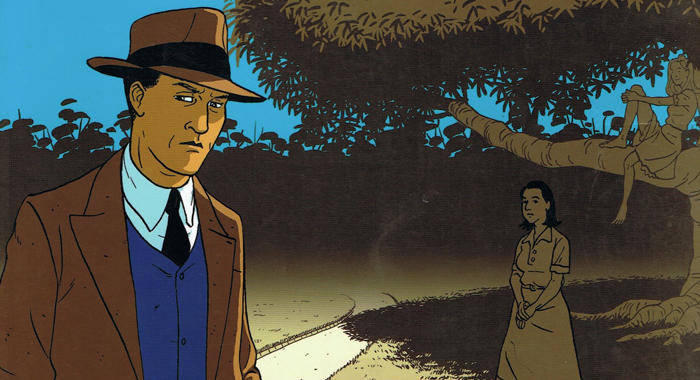 Artwork by Bruce Mutard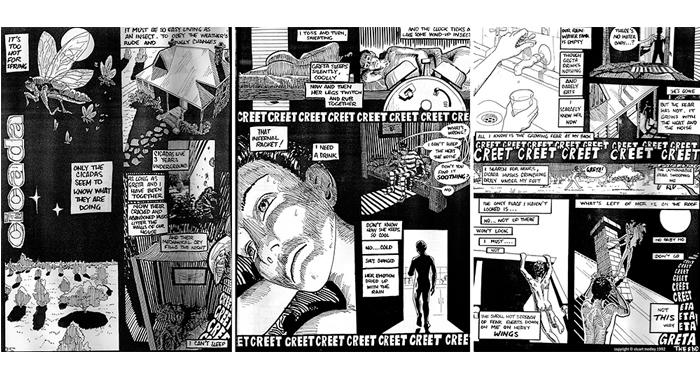 Artwork by Stuart Medley
Since its inception the Caravan of Comics has visited numerous festivals and comics retailers throughout the United States and Canada, building relations between other creators across the globe.
Their visit to the Lakes International Comic Art Festival in 2017 was the first time Caravan of Comics has travelled to the UK.
This year the Caravan of Comics has artists Bruce Mutard and Stuart Medley in attendance.
Read more about their 2017 visit on downthetubes.net: A Caravan of Comics heads to the Lakes Festival in October – from Australia!
Caravan of Comics online
Web: caravanofcomics.com/
Twitter: @caravanofcomics
Facebook
Caravan of Comics will be exhibiting in the CCT XTRA space located in the Shakespeare Centre just a few minutes walk from the main Comics Clock Tower at Kendal Town Hall
//
Bruce Mutard
Bruce is an inspirational comics creator from Australia and this year he brings a "caravan" of some of the best and up-and-coming artists and writers from down under.
His books include: The Sacrifice (Allen & Unwin, 2008), The Silence (Allen & Unwin, 2009), A Mind of Love (Black House Comics, 2011), The Bunker (Image Comics, 2003).
Bruce has also had short comics stories in Overland, Meanjin, The Australian Book Review and Tango among others. He publishes other creators' comics under his own imprint, Fabliaux. He has presented papers, workshops, and artist talks at RMIT, Edith Cowan University, University of Melbourne, Monash University, University of South Australia, Oxford University, Loughborough University and University of Arts, London, LICAF, ICAF, Comics Forum and Transitions among others.
He is a PhD candidate at Edith Cowan University researching comics from a visual arts perspective entitled Comics Without Borders. He is also working on his latest graphic novels, Bully Me and The Dust Of Life.
BRUCE MUTARD ONLINE
Web: brucemutard.com.au | Shop: fabliaux.com.au
Twitter: @BruceMutard
Facebook
Instagram
//
Stuart Medley
Stuart Medley is an Australian comics creator and educator.
His comics clients have included the Imperial War Museums and Berg's Publishing. He was a founder of, [sic]BAG Comics, and the winner of Adventures in Comics UK, 2013. He was a comics artist-in-residence at the Maison des Auteurs, Angoulême, France in 2013/14. He has presented his character design workshops in the UK, Europe and Australia, and has run comics study tours to Japan, France and Belgium.
Stuart is currently researching cartooning to improve public health. He is also art director and illustrator for Hidden Shoal, a critically acclaimed record label in its tenth year with a roster of international artists.
STUART MEDLEY ONLINE
Web: www.stuartmedley.com
Twitter: @smedley5
Tumblr