Comic artists Emmi Nieminen, Kaisa Leka and Petteri Tikkanen will be joining the Lakes International Comic Arts Festival from the Finnish Comics Society this year.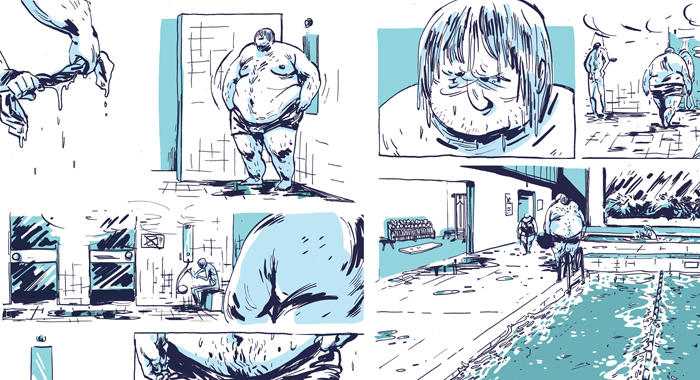 Artwork by Emmi Nieminen
Artwork by Kaisa Leka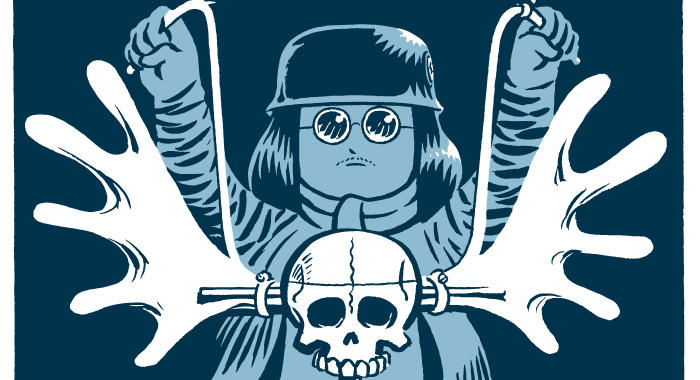 Artwork by Petteri Tikkanen
The Finnish Comics Society was founded in conjunction with an international exhibition in Helsinki in 1971. It is an association of makers, readers, collectors and researchers of comics. The society presents comics both to the wider public as well as to the cultural establishment.
It aims to promote the awareness and critical reading of comics and to gain respect for the art form.
In recent years the association has been active in launching several new cultural export projects as well as new websites and online services for comics lovers.
Finnish Comics Society online
Web: finnishcomics.info
Twitter: @finnishcomics
Facebook
The Finnish Comics Society will be exhibiting in the CCT XTRA space located in the Shakespeare Centre just a few minutes walk from the main Comics Clock Tower at Kendal Town Hall
//
Emmi Nieminen
Emmi Nieminen (b. 1988) is a visual artist (BA), illustrator and comics artist from Tampere, Finland.
Since her debut in 2010 she has published 5 books and participated in several anthologies. She works with themes like miscommunication, cats, family, food and the imperfection of human life.
Nieminen's most recent work, created together with the journalist Johanna Vehkoo, studies the phenomenon of online misogyny and she is currently working on a historical graphic novel together with the writer Jamie E. Rhodes.
Emmi Nieminen Online
Web: emminieminen.wordpress.com
Twitter: @EMNieminen
Facebook
Instagram
//
Kaisa Leka
Kaisa Leka is a Finnish comics artist and adventurer who, together with partner Christoffer Leka, publishes autobiographical books about the nature of being.
When not drawing Kaisa is usually exploring the world on a bike, but the two aren't mutually exclusive.
Kaisa has been awarded the Finnish Comics Society's prestigious Puupäähattu prize and several of their books have received design prizes such as Grafia's Gold Award. Kaisa also regularly contributes comics to several different Finnish magazines, covering topics such as feminism, disability and animal rights.
Kaisa Leka Online
Web: www.kaisaleka.net
Facebook
Instagram
//
Petteri Tikkanen
A comic art rockstar in Finland in every sense Petteri is a universe all of his own! Gorgeous drawings, great narratives and his transformation into alter ego Black Peider makes him irresistible we think!
Petteri Tikkanen (born 1975) is a Finnish comic artist from the small town of Iisalmi. He started out working in fanzines in the mid 1990s. Early works were mainly based around horror and humour.
By the turn of the century he focused on semi-autobiographical stories about Kanerva (Heather) and Eero (Eric). Albums based on Eero are a classic boy's growing-up story.
Sometimes Petteri performs as a Lucha Libre character Black Peider on stage. This character also appears in Petteri's body of work loosely exploring masculinity and music. Petteri also works as an illustrator and teaches illustration.
PETTERI TIKKANEN ONLINE
Web: www.petteritikkanen.com
Facebook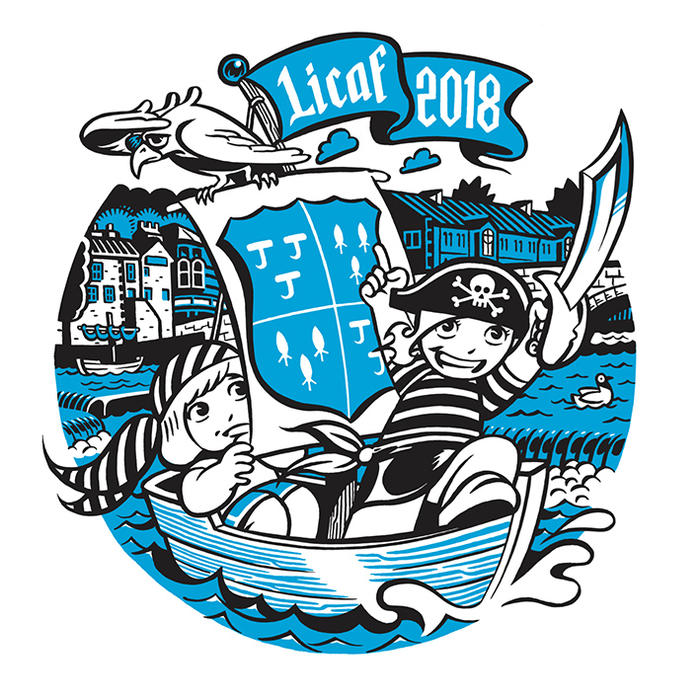 Artwork for the Lakes International Comic Art Festival 2018 by Petteri Tikkanen