Knockabout is back again with its Knaughty Corner in the Romney Room in the Comics Clock Tower at LICAF 2019.
Bloke's Progress by Hunt Emerson based on the ideas of John Ruskin
Knockabout Comics logo
Scotland Yardie by Bobby Joseph
The Kindly Ones - artwork by Melinda Gebbie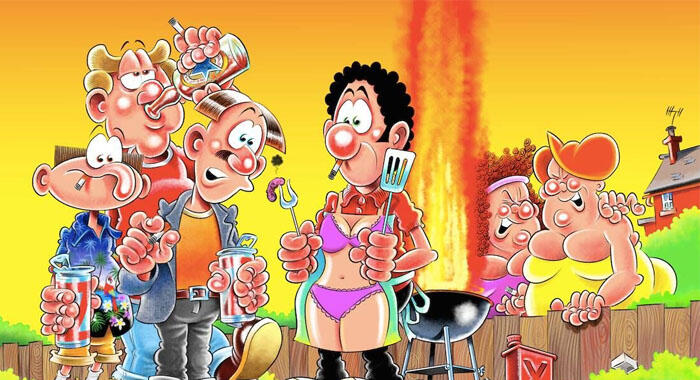 Viz artwork
Knockabout Comics is a UK-based publisher of the finest underground and alternative comics and graphic novels.
Founded in its first incarnation in 1975 by Tony Bennett as a means to distribute Gilbert Shelton's hippy-slacker masterwork The Fabulous Furry Freak Brothers, Knockabout has published noted British talents such as Alan Moore, Hunt Emerson, Eddie Campbell, Brian Bolland, Neil Gaiman, Dave McKean, Martin Rowson and many more – along with US creators such as Robert Crumb and Melinda Gebbie, and celebrated creators from Europe.
Knockabout Comics Online
Web: knockaboutcomics.com
Twitter: @KnockaboutComix