Here's a quick overview of 2019's extravaganza of comic art events & activities!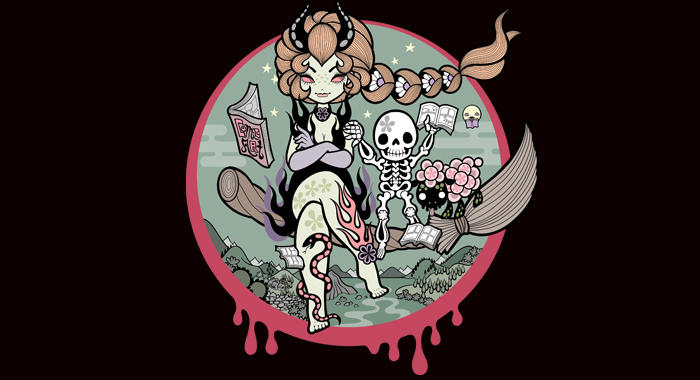 2019 festival artwork by Junko Mizuno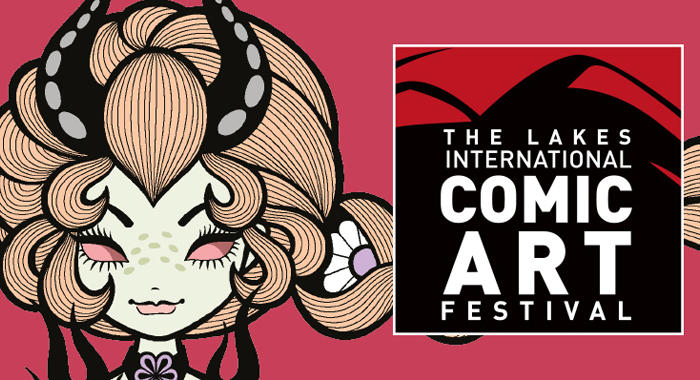 2019 festival artwork by Junko Mizuno
From 11 – 13 October 2019 we celebrated the amazing world of comic artists, creators and writers - it was awesome!
The events programme for 2019 was once again bursting with opportunities to get up close and personal with some of the leading comic artists and writers from across the world. Featuring live drawing, exhibitions, films, workshops, performance, masterclasses, a free family zone, a comic trail and independent publishers.
//
The 2019 festival showcased comic art from across the world!
Festival guests included...
Charlie Adlard, Serge Baeken, Comics Laureate Hannah Berry, Laurence Campbell, Kate Charlesworth, Becky Cloonan, Garth Ennis, Ephameron, Duncan Fegredo, Loic Gaume,  Ben Gijsemans, Staz Johnson, Valentine Laffitte, Michael Lark, Pascal Lemaitre, John McCrea, Junko Mizuno, Benoit Peeters, Julie Rocheleau, Marine Schneider, Declan Shalvey, Simon Spurrier, Bryan Talbot, Mary Talbot, Judith Vanistendael, Joris Vermassen and Rob Williams - with many more international and British guest to be announced!
//
The legendary Comics Clock Tower was open Saturday and Sunday all day and full of independent creators, publishers and retailers, representing a wide range of comics from around the world.
The Comics Clock Tower was FREE to enter for the whole weekend.
The full line-up of exhibitors who joined us in the Comics Clock Tower in 2019...
Alice Davies Illustration, Angela Pan, Arctic Ring Comics, Aroha Comics, Chris Askham, B7 Media, Big Brown Eyes Collective, Brushwest, the Cartoonists' Club of Great Britain, Centrala, CFcomiX, Mack Chater, comicbooks.ie, Comics Youth CIC, Paul Harrison Davies, Demian 5, Chris Dorning - The Cunning Craftsman, John Harris Dunning, Emma G, Emmainky, Fair Spark Books, Rachel Jane Findlay Printmaker, John Freeman from downthetubes.net, Frisson Comics, Lyndsey Green Illustration, Hand Drawn Body Art, Happy Space Sloth, Jessica on Paper, Michael Kennedy, Rebecca K Jones and Peter Morey, Russell Mark Olson, The Lang Walk Hame, Roger Langridge, Joe Latham, Knockabout, Drew Marr, Mayamada, Myriad Editions, New Internationalist, Angela Pan, Nick Prolix Comix,  Zoom Rockman, SelfMadeHero, SIMO, So What Press, Soaring Penguin Press, Square Eyes (Anna Mills and Luke Jones), technobabbl, Teesside Comics Society, This Man, This Pete!, Torbentegner, Tut and Groan, Unbound, University of Cumbria CBC and Gustaffo Vargas, Robert Wells, Dan Whitehead, Katie Whittle Illustration and Steve White Art.
//
Free Family Zone
2019 provided another collection of fab workshops, shows and activities aimed at all levels and ages, from pre-school to teens, from absolute beginners to experienced comics makers... at Kendal Library and the Westmorland Shopping Centre.
//
A Comic Art Trail in Kendal
And once again there was the unmissable Comic Art Trail inviting you to view multiple comic art adorned windows as you wander around Kendal. All the artists involved, whether from local community groups or schools right through to professional artists, took their own creative comic art approach to an individual shop and business windows.
//
Out of Hours @ RUSKINS
And if that wasn't enough, our Out of Hours events at Ruskins – certainly provided some unforgettable festival entertainment!
Phew…. and that's just a taster from 2019!
So watch this space for more updates on the Lakes International Comic Art Festival 2020 from 9-11 October!
Keep up to date with the latest festival news & events highlights by signing-up to our e-news!