Sunday, 16 October, 2022 - 11:00
An amazing opportunity to step into the place where VR crosses over with comics and discover more about its extraordinary possibilities.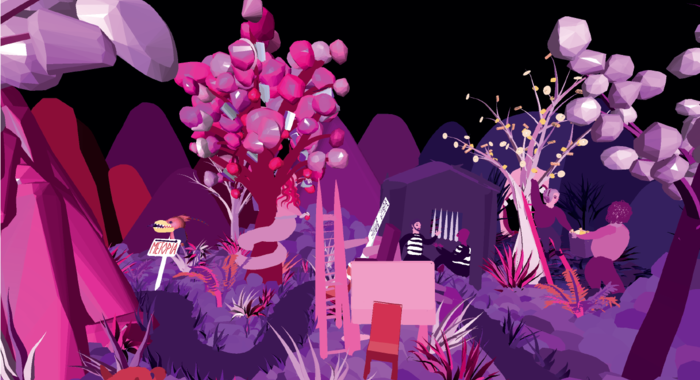 Artwork by Karrie Fransman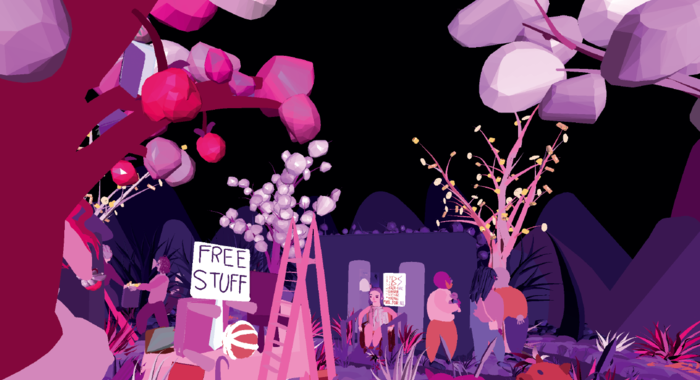 Artwork by Karrie Fransman
The Old Fire Station, Windermere Jetty Museum
Sunday 16 October
11.00am – 2.00pm
A VR Voyage into Karrie Fransman's Metopia
Put on your headset and get inside the head of Karrie Fransman and her "metopia."  This imaginary society is inspired by famous utopias from Eden, through Disneyland to The Big Rock Candy Mountain but as you progress through Karrie's imaginary world things begin to disintegrate, revealing a nightmarish flip side.
A Comic Art Europe pilot project, co-financed by the Creative Europe programme of the European Union.