Sunday, October 13, 2019 - 15:30
Mathieu Diez, Director Lyon BD, and Julie Tait, Director LICAF, present their 2019 joint commission featuring Charlie Adlard and Julien Limonne.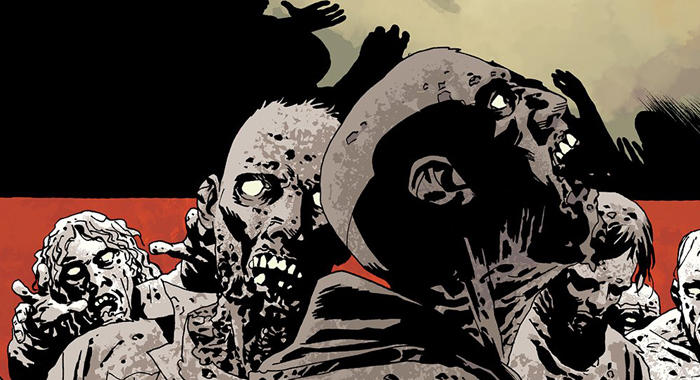 The Walking Dead artwork by Charlie Adlard
Performance
Sunday 13 October, 3.30-4.30
BAC Theatre
Witness zombies being brought to life in this brand new performance featuring live drawing and original live cinematic music with The Walking Dead artist Charlie Adlard (UK) and internationally-renowned composer and musician Julien Limonne (France).
This promises to be an unmissable resurrecting festival finale!
Brought to you by the Lakes International Comic Art Festival (UK) and Lyon BD Festival (France).