Saturday, October 13, 2018 - 10:15
Ian Kennedy and Cam Kennedy are two of the longest 'serving' comic artists in the world.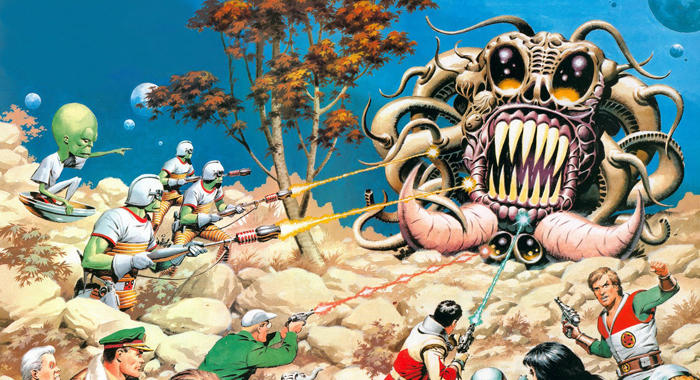 Artwork by Ian Kennedy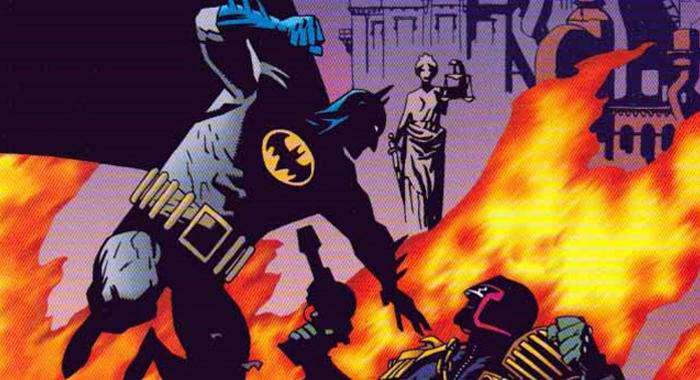 Vendetta in Gotham artwork by Cam Kennedy
Dan Dare artwork by Ian Kennedy
Artwork by Cam Kennedy
Live draw
Saturday, 13 October, 10.15am – 11.15am
Brewery Arts Centre, Screen One
They were both major forces during 'The Golden Times', of the 60s, 70s and 80s, with work appearing in a wide variety of publications – Knockout, Air Ace, Battle, Hotspur, Wizard, Warlord, Football Judy, Bunty, Blake's 7, M.A.S.K., 2000 AD, Judge Dredd, Dan Dare, Commando, Batman, Agent of Shield, to name but a few!
This is a unique opportunity to see Ian and Cam draw live and discuss their incredible careers with John Freeman.