Saturday, 30 September, 2023 - 14:00
Along with cartoonists such as Alison Bechdel and Kate Charlesworth, David Shenton has been at the forefront of exploring LGBT+ life and issues through cartoon and comic art in the late twentieth century.
Forty Lies - A Work of IPSEDIXITISM by David Shenton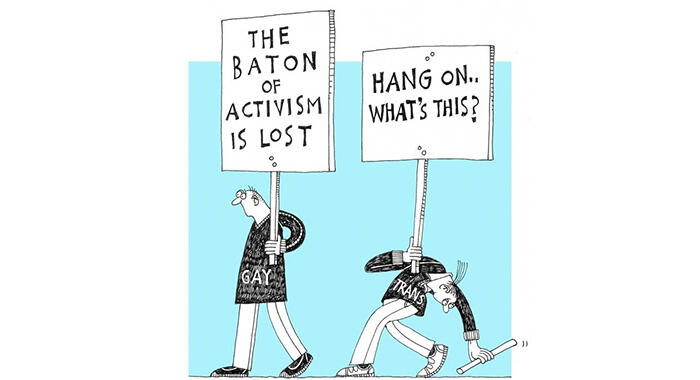 Artwork by David Shenton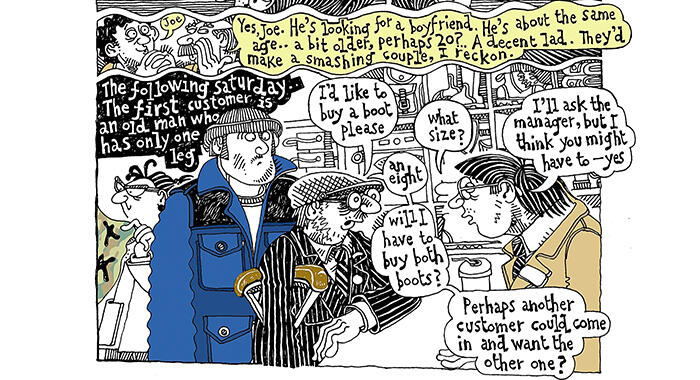 Artwork by David Shenton
Saturday 30 September
Lake District Boat Club
2.00-3.00pm
His new book, Forty Lies, is a vaguely chronological patchwork of forty (ish) personal stories which he says:
"don't bear too much factual scrutiny but follow, amongst other things, the trials of Coming Out, dodgy boyfriends, police swoops, the stern presence of HIV/AIDS, the sex, the scene, love and bereavement".
It even has some knitting patterns!
David will present, read and even do a bit of fortune-telling in this fun-packed hour hosted by Richard Foster.
Please be advised that this event covers adult themes.