Friday, 14 October, 2022 - 20:30
Come and join us for our "Comics on Comics" opening evening extravaganza! An unmissable celebration of comic art with lashings of live drawing, graphic comedy and more... all in the fabulous Old Laundry Theatre located in the heart of our new festival home... Bowness-on-Windermere!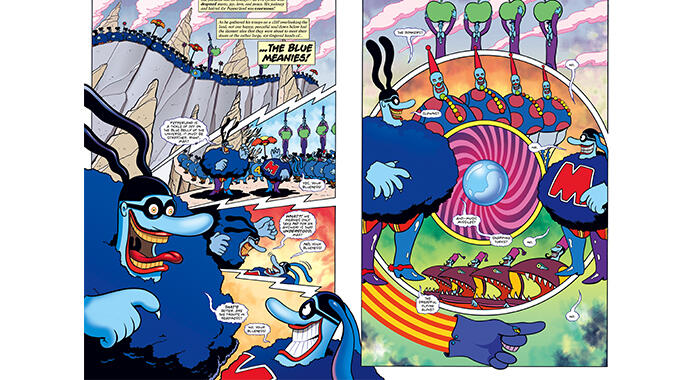 Artwork from the Yellow Submarine graphic novel by Bill Morrison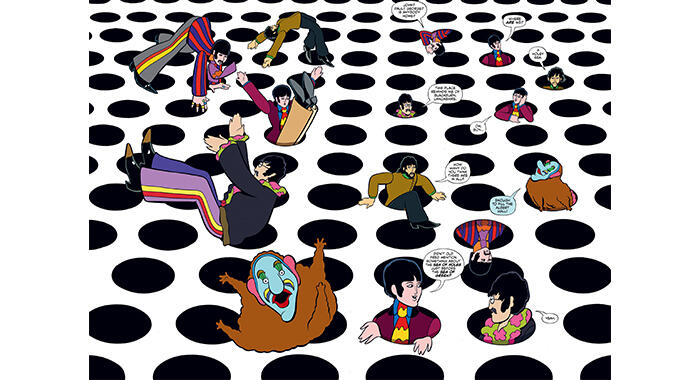 Artwork from the Yellow Submarine graphic novel by Bill Morrison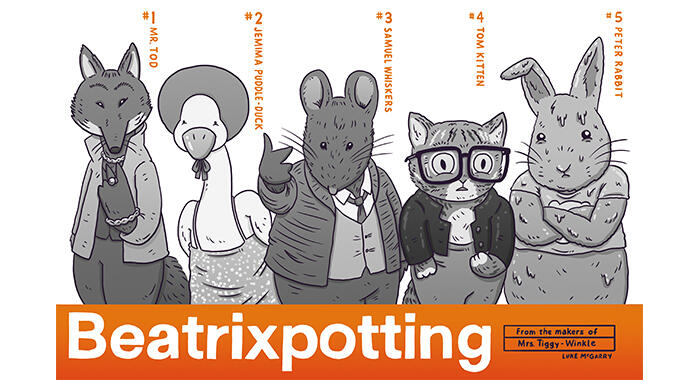 Beatrixpotting artwork by Luke McGarry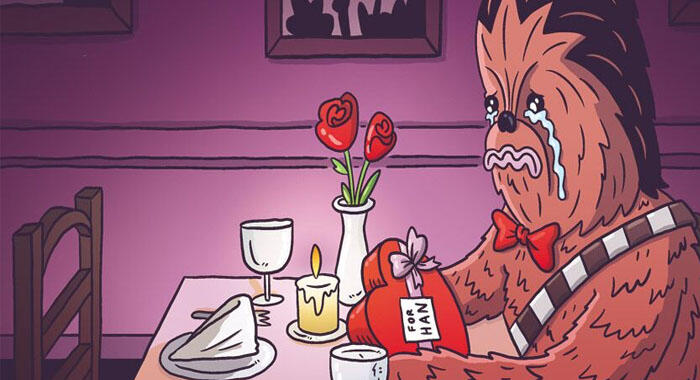 Sad Chewie artwork by Luke McGarry
Friday 14 October
8.30 - 9.45pm
Old Laundry Theatre
Charlie Higson, Lucy Porter and Adele Cliff are three of the UK's funniest comedians.
And Bill Morrison (The Simpsons, Futurama) is a truly legendary cartoonist.
But there's something else that connects them: they all love comics! (Apart from Lucy who can't stand them.)
Our opening gala event this year is a 'Have I Got Comics for You' style panel quiz in which we'll be finding out just how much our team of comics really know about comics.
Can they draw? What are their superpowers? And what religion does Superman follow?* These are just some of the questions we won't be asking on the night.
Join us for what might turn out to be the graphic humour event of 2022!
Illuminated throughout by Lukey McGarry with his inimitable quick fire live draw, for this unmissable evening we'll also be joined by local legend and world-renowned street theatre guru Gary Gifford, of the Bread and Butter Theatre Company.
* He's a Methodist. Who knew?