Friday, October 12, 2018 - 10:00
Join us for a full day of talks and discussions exploring comic art in all its guises.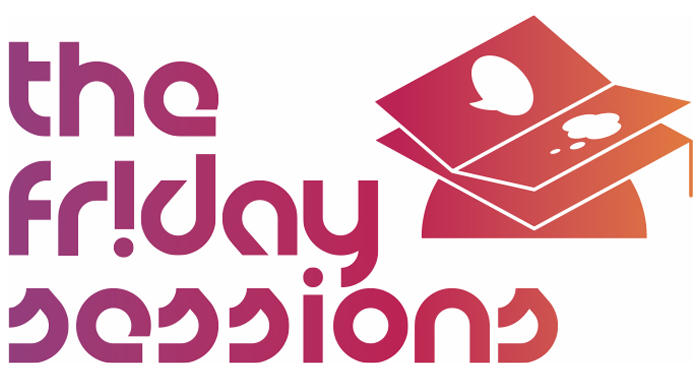 Topics will include the history of comics, the craft of comics, new research into the wider impacts of comics and a focus on two of the main Festival 2018 themes, the "Traces of the Great War" and Scottish Comics.
The "Friday Sessions" are open to academics, students & all comic fans who wish to dig a bit deeper into this fascinating medium.
Sponsored by the University of Cumbria, Lancaster University and the University of Dundee, speakers and panellists from across the comics world will lead the discussions through the day, building on the success of previous years' events.
Speakers include Comics Laureate Charlie Adlard, plus comic creators and academics Hunt Emerson, Kevin Jackson, Joe Kelly, Kaisa Leka, Christopher Murray, Golnar Nabizadeh, Monty Nero, Benoît Peeters, Orijit Sen, Megan Sinclair, Mary Talbot and Phillip Vaughan.
• A Day Pass for the Friday Sessions on Friday 12 October ( 9.15am - 5pm) at this year's LICAF (Lakes International Comic Art Festival) costs £20 (£15 concession).
PLEASE NOTE: The Friday Sessions pass does not include entry the Friday Gala opening event.
// KEYNOTE 1: 10.10am - 11.25am
COMICSOPOLIS
Christopher Murray, Professor of Comics Studies at the University of Dundee will explore the history of Comics in Dundee from the late nineteenth century to the present.
SALTIRE THE CREATION OF A SCOTTISH SUPERHERO
Phillip Vaughan, Senior Lecturer and Course Director for the University of Dundee's MDes in Comics & Graphic Novels will look at thecreation of Saltire, a Scottish superhero steeped in the mythology and folklore of Caledonian history.
Chair: John McShane, Comic's historian, aficionado and expert on Scottish comics
// PANEL 1: 11.30am - 12.30pm
REIMAGINING HISTORY …WRITERS AND COMICS CREATORS
Mary Talbot, Orijit Sen, Joe Kelly and Charlie Adlard discuss the challenges (and pitfalls) of basing their work on historical events. All four write for and/or draw comics and contributed short stories to the 'Traces of the Great War' anthology.
Chair: Nataša Lacković, Lecturer in Higher Education at Lancaster University & Lancaster University's Graphic novels and comics network (ReoPeN) Co-Director
// KEYNOTE 2: 1.30pm - 2.45pm
COMIC ART, COMICS AND ART
This session comprises a personal take on the origins and history of comic art Benoît Peeters, Comics writer, scholar and Professor of Graphic Fiction and Comics at Lancaster University, followed by Benoît and Christopher Murray discussing their roles as Professors of Comics and the current state of Comics Studies.
Chair: Andy Tate, Senior Lecturer in English at Lancaster University & Lancaster University's Graphic novels and comics network (ReoPeN) Co-Director
// PANEL 2: 2.50pm - 4.00pm
COMMUNICATING THROUGH COMICS
Four panellists explore the wider impact of comics.
Trauma and Memory in Comics: Golnar Nabizadeh (lecturer in comics studies University of Dundee) discusses the representation of trauma and memory in comics, focusing particularly on the mechanics of the form. Comics aren't just a Visual Medium: Monty Nero (a comics creator with a Masters in Comics & Graphic Novels from University of Dundee) discusses how complex interactions between text and image make comics uniquely powerful.
"You could also look normal if you'd just wear pants": Kaisa Leka (comics creator from Finland) gives an illustrated presentation about things that Normals have said to her during her encounters with them in Normalland.
Graphic Medicine: Megan Sinclair discusses healthcare-focused public information comics produced at the University of Dundee, from 'Fibromyalgia and Us', to her own work, 'Batman Danny and Close to the Heart'.
Chair: Olivia Hicks, PhD student at the University of Dundee and independent comics creator
// KEYNOTE 3: 4.10pm - 4.45pm
BLOKE'S PROGRESS
Comic creator Hunt Emerson and writer/ biographer Kevin Jackson discuss 'Bloke's Progress' their new comic book inspired by the ideas of John Ruskin.
Chair: Howard Hull, Director of Brantwood House Museum, home of John Ruskin
This session will be followed by a guided tour, from 4.45pm – 5.30pm, of the 'Bloke's Progress' exhibition with Hunt Emerson (spaces are restricted to 12 … please sign-up at registration)