Saturday, September 21, 2019 - 10:00
LICAF is proud to present From the Depths, a celebration of the acclaimed Hellboy artwork of Duncan Fegredo.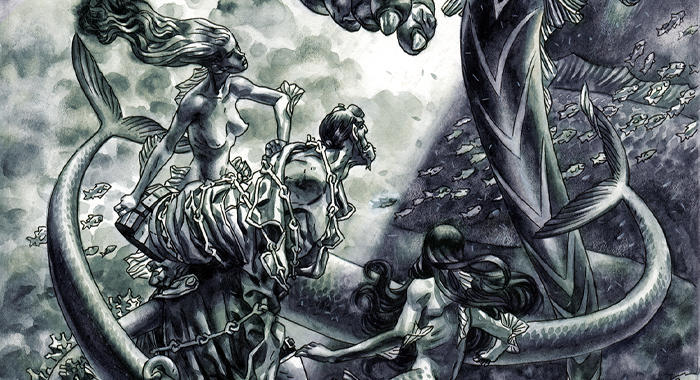 Hellboy artwork by Duncan Fegredo
21st September – 13th October
WEDNESDAY – SATURDAY, 11.00AM – 4.00PM
Also open:
Tuesday 8th October 11.00am - 4.00pm
Sunday 13th October 11.00am - 4.00pm
Wildman Street Gallery
Kendal College Campus
Free
The exhibition will delve into Fegredo's working techniques and uncover how images are summoned from the written script.
Duncan's work on the latest Hellboy title, Hellboy: The Beast of Vardo will be explored in fascinating detail and the exhibition will also celebrate The Midnight Circus, the Hellboy comic of which Duncan is most proud; along with a host of other material from his own collection.
This exhibition is a chance to plumb the depths of one the most creative minds in British comic art.
A LICAF commission in partnership with Kendal College.