Saturday, October 13, 2018 - 12:15
Guy Delisle's work handles the heaviest of subjects with the lightest of touches – imagine Peanuts depicting human rights abuse.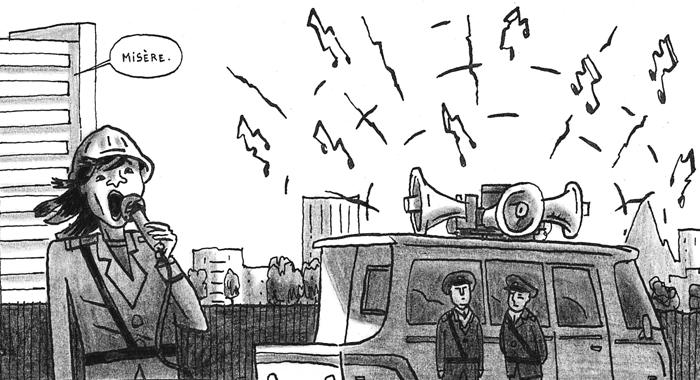 Artwork by Guy Delisle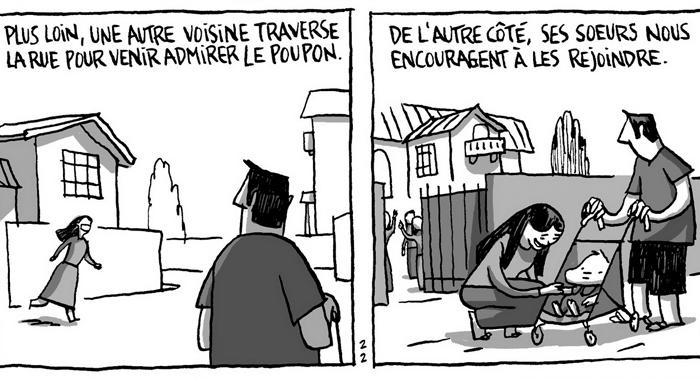 Artwork by Guy Delisle
Interview
Saturday, 13 October, 12.15pm – 1.15pm
Brewery Arts Centre, Screen One
He has created hauntingly powerful travelogues chronicling his own travels in Burma, China, Israel and North Korea, and he's balanced them with funny – almost painfully truthful – cartoons about life as a loving, but slightly misguided, father.
Most recently, Guy's 2017 work Hostage tells the true story of one man's kidnapping in the Russian republic of Ingushetia.
Told almost entirely from the perspective of a man locked in a room, it's an intense and gripping account of human resilience.
We're honoured and excited that Guy will be joining us this year.
He'll be talking to LICAF Chair, Peter Kessler, about his work, his bizarre experiences – and his demanding children.
Supported by Institut Français.