Saturday, 15 October, 2022 - 12:00
Introducing Dimitris Anastasiou! 'A=-A' is the first book by the Greek painter Dimitris Anastasiou, whose work has been featured in more than thirty exhibitions across Europe.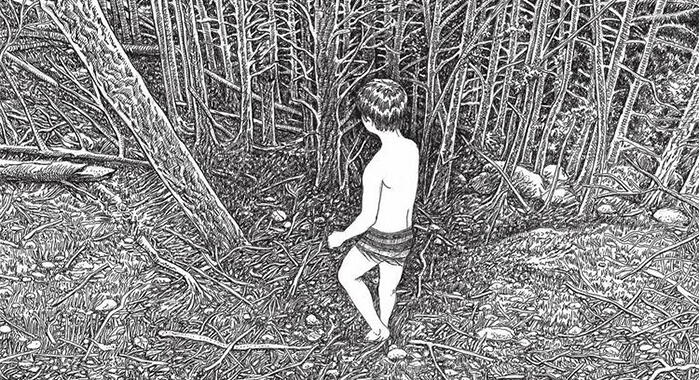 Artwork by Dimitris Anastasiou
Artwork from 'A=-A' by Dimitris Anastasiou
Saturday 15 October
Noon - 12.40pm
@ Lake District Boat Club on Glebe Road
Dimitris created the graphic novel using pencils, ink, acrylics, oil paints and canvas on wood, and the result is a sensational fusion of art and fiction, quite unlike any other graphic novel you will have seen.
This wholly immersive, escapist, psychedelic mystery centres around two profound philosophical questions: in a strange and unreliable world, can we be certain of anything?
And if we stop craving certainty - and entertain doubt - what new possibilities become available to us?
Paul Gravett explores this and other questions with Dimitris.