Sunday, 17 October, 2021 - 10:00
Greg Rucka is the bestselling and multi-award-winning author of dozens of novels, thousands of comics, and at least one motion picture.
Lazarus artwork by Michael Lark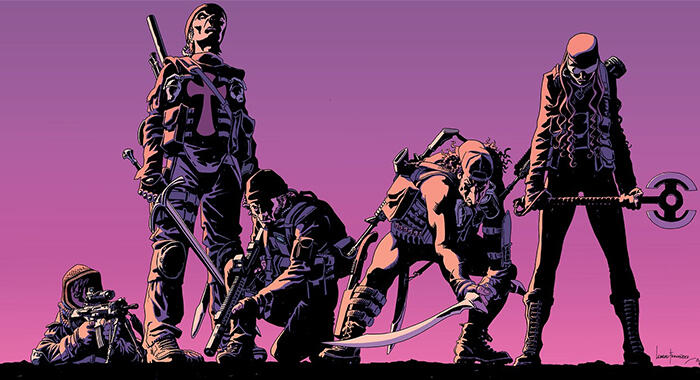 The Old Guard artwork
Sunday 17 October
10.00am - 11.00am
Theatre, Brewery Arts Centre, Kendal
His career has allowed him to put words in the mouths of almost every major pop-culture character, from Han Solo to Wonder Woman, and his creator-owned books have earned critical and commercial acclaim.
He is the co-creator of Lazarus and Lazarus: Risen with Michael Lark; Black Magick with Nicola Scott; and The Old Guard with Leandro Fernandez, all published by Image Comics.
We are so excited to welcome him to LICAF!
We'll be discussing his life and love of comics.
Better still his friend and collaborator Michael Lark will make a return visit and we'll take the opportunity to find out more about the ins and outs of their collaboration plus watch Michael draw from Lazarus live on stage.
Presented by Alex Fitch