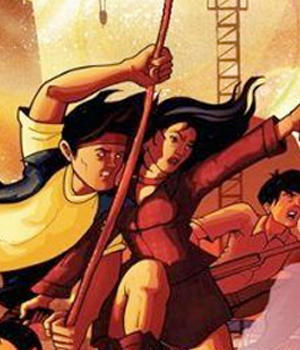 Aritra Sarkar
Aritra Sarkar, philosopher and technologist, is leading two lives.
In the first, he's CEO of Wedoria Technologies, a Kolkata-based digital startup (www.wedoria.com). The company's mission is to shape a barrier-free world where people can actually lead the lives they've always dreamed of. Its first product, MeVero, is a digital platform that enables people to discover their purpose in life.
Aritra's second life is that of a writer. He has just published 'Goliath of Shenzhen,' a cautionary tale set in contemporary China exploring the limits of freedom. This is the world's first dual-facing novel--told in both visual and prose formats. Where you can choose your reading experience.
He is a passionate advocate of a borderless world where humanity is united as one family and the barriers of nationality, class, race etc. fade away.
He also champions 'absolute freedom', a state of life without any externally-imposed constraints.
THE STORY
'Goliath of Shenzhen' is set primarily in HanX, a fictional village located in the outskirts of present-day Shenzhen, China's industrial heartland. Government excesses over the years has transformed the village from an idyllic, rural community into a sleaze den for fat cats.
Now, even this unholy compromise is threatened when the government decides to evict the villagers and expand a junkyard for auto companies.
With their homes and survival at stake, the villagers, led by five brilliant youngsters build a militarised robot out of junk auto parts to stage an audacious stand-off against the mighty Chinese army.
Goliath of Shenzhen' explores the possibility of freedom in contemporary China.
In a nation that has undergone gut-wrenching changes from state-sponsored development, it raises the question, "What is the right path to change?"
Aritra Sarkar Online