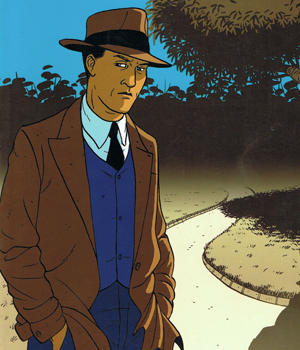 Bruce Mutard
Bruce Mutard is a comics writer, artist and researcher, whose books include The Sacrifice (Allen & Unwin, 2008), The Silence (Allen & Unwin, 2009), A Mind of Love (Black House Comics, 2011), The Bunker (Image Comics, 2003).
Bruce has also had short comics stories in Overland, Meanjin, The Australian Book Review and Tango among others.
He publishes other creators' comics under his own imprint, Fabliaux and has presented papers, workshops, and artist talks at RMIT, Edith Cowan University, University of Melbourne, Monash University, University of South Australia, Oxford University, Loughborough University and University of Arts, London, LICAF, ICAF, Comics Forum and Transitions among others.
He is a PhD candidate at Edith Cowan University researching comics from a visual arts perspective entitled Comics Without Borders. He is also working on his latest graphic novels, Bully Me and The Dust Of Life.
BRUCE MUTARD ONLINE
Web: brucemutard.com.au | Shop: fabliaux.com.au
Twitter: @BruceMutard
Facebook
Instagram