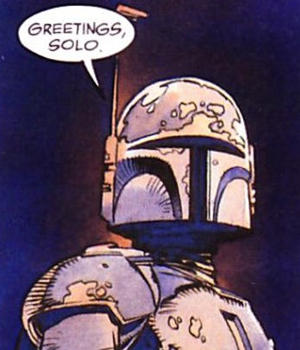 Cam Kennedy
By any standards, the creative output of Glaswegian Cam Kennedy is impressive.
From DCThomson's Commando comics (at over number 5000, one of the longest running series in the history of comics) to Judge Dredd, Batman, and Nick Fury, Agent of SHIELD and then for a few years being part of the comics legacy of Star Wars, Cam's unique style and painterly approach to his art place him among the finest of artists in the world of comics.
Two of his own favourite projects were the adaptations of Robert Louis Stevenson's Kidnapped and Jekyll and Hyde.
The writer on both of these was Alan Grant, another Scottish legend who wrote DC's Batman for many years. And perhaps the finest tribute is to have a comic strip actually based on you, as is Kenny Who? which was written by John Wagner.
Batman/Judge Dredd Vendetta in Gotham brings together Wagner, Grant and Kennedy for a tour de force on these iconic characters. As Stan Lee would have stated: 'Nuff Said!
Cam Kennedy online
Web: www.kennywho.co.uk
Twitter: @camkennedyart
Facebook
Instagram