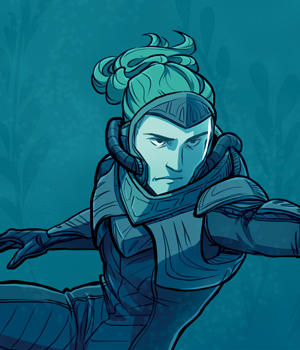 Corey Brotherson
Corey is a writer and editor, with over 15 years' experience writing copy and content for websites, publishers, magazines and TV.
He's also scribed a variety of comic book stories during his 12 years in the medium, including tales in the Unseen Shadows, Bayou Arcana and Dead Roots series', and is the co-creator of the critically acclaimed ongoing graphic novel series, Magic of Myths (along with commended artist Sergio Calvet).
He's the adapting writer and editor for Yomi Ayeni's popular and award-winning transmedia series Clockwork Watch, and his most recent work includes forthcoming sci-fi/fantasy graphic novel collection Deadlier Than…, as well as currently co-adapting an Amazon bestselling novel for TV.
Corey appears to have grown out of at least some of his debilitating cat allergy, which he thinks is a sign that his soul is now far purer than it previously was (possibly).
Corey Brotherson Online
Twitter: @coreybrotherson
Facebook