Dave McKean
Dave McKean, who designed this year's LICAF Festival poster, has illustrated and designed many award-winning and ground breaking books and graphic novels.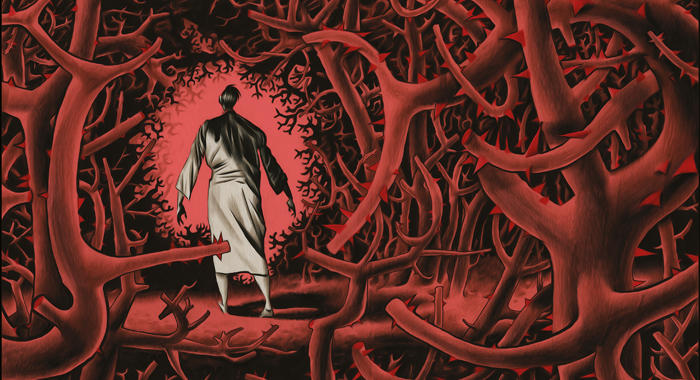 Artwork from Black Dog: The Dreams of Paul Nash by Dave McKean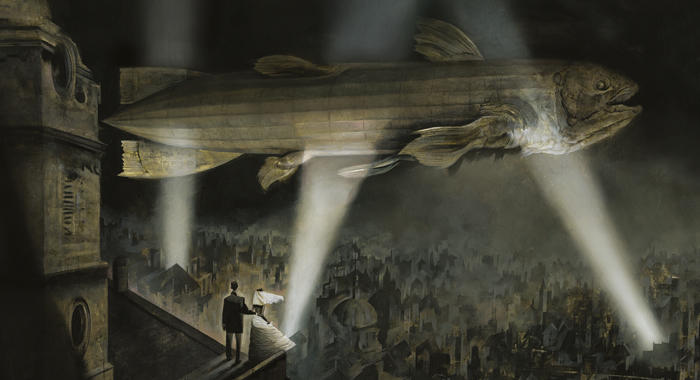 Artwork from Black Dog: The Dreams of Paul Nash by Dave McKean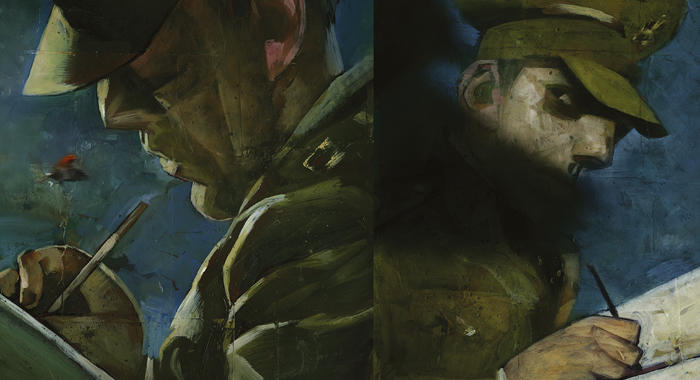 Artwork from Black Dog: The Dreams of Paul Nash by Dave McKean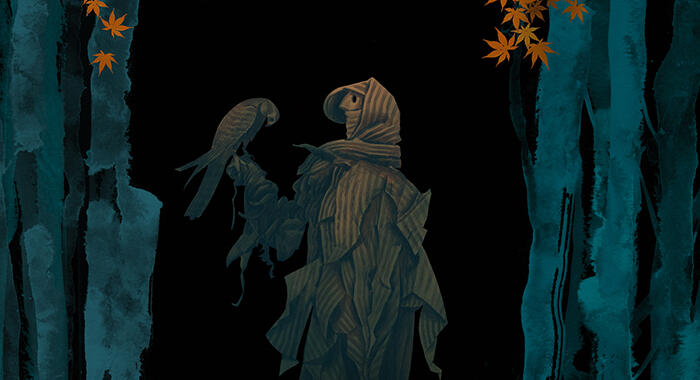 Raptor cover artwork by Dave McKean
Dave McKean's books and graphic novels include The Magic of Reality (Richard Dawkins), The Homecoming (Ray Bradbury), Varjak Paw and Phoenix (SF Said), The Savage, Slog's Dad and Mouse Bird Snake Wolf (David Almond), What's Welsh for Zen (John Cale), Arkham Asylum (Grant Morrison), Wizard & Glass (Stephen King) and Mr. Punch, Signal to Noise, The Wolves in the Walls, Coraline and the Newberry and Carnegie Medal winning The Graveyard Book (Neil Gaiman).
His self-penned Cages received several awards for the year's best graphic novel.
He has also written and illustrated Pictures That Tick vol. 1 and 2 (collections of short comics) and Celluloid (an erotic novel).
He has created hundreds of CD, book and comic covers for Michael Nyman, Alice Cooper, The Rolling Stones, Bill Bruford, Bill Laswell, Tori Amos, Altan, Fear Factory, Roy Harper, Frontline Assembly, John Cale, and the entire run of Neil Gaiman's influential Sandman series.
His recent book projects include Caustic, a collection of drawings inspired by silent erotic cinema, Colorado Kid (Stephen King), I Am Legend (Richard Matheson), Joe Quinn's Poltergeist (David Almond), Postcard from Venice (a sketchbook), and Apophenia (an art book).
In 2016, Dave wrote and illustrated Black Dog: the Dreams of Paul Nash, a  book and accompanying performance work, commissioned by the 14-18Now Foundation, The Imperial War Museum, The Lakes International Comic Art Festival and On a Marché Sur la Bulle. It was published as an artist's edition in the UK, and worldwide by Dark Horse Publishing and Glénat to wide acclaim.
Dave transferred the book to a series of projections, and wrote an hour's worth of orchestral music and songs. This performance occurred at the Somme Memorial in Amiens, and, after several festival performances, at the Tate Britain opening of Nash's retrospective.
His latest graphic novel, Raptor: A Sokol Graphic Novel, is to be published on 29th July 2021 by Dark Horse Comics, a story following two storylines. In one, Arthur, a nineteenth century writer in Wales, mourns his late wife whilst dabbling in the supernatural in the hopes that he might commune with her again. In the other, Sokol wanders a feudal landscape hunting monsters for those who can afford to pay the cost for his bounties.
Dave has also exhibited in the United States, Europe and Japan, with an exhibition of his work at the Adam Green Gallery in Reigate, until 29th August 2021.
An exhibition of work from Black Dog is running at the Philippe Labaune Gallery in New York until 14th August.
He has released four monographs of photographs and designed characters for two of the Harry Potter films.
He has also directed five short films and three feature films, MirrorMask (which won seven International Awards), Luna (BIFA and Raindance Best Feature Awards) and The Gospel of Us (two Bafta Cymru awards) with Michael Sheen.
Read: an interview by Dean Simons with Dave McKean about his soon-to-be released graphic novel Raptor
Dave McKean Online
Web: www.davemckean.com
Twitter: @DaveMcKean
Instagram: @davemckeanhourglass