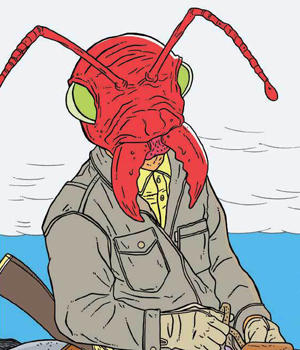 David Hine
David Hine has been working in comics since the early 1980s.
After his graphic novel Strange Embrace was published in the US, he was hired by Marvel to write several series, including District X, Daredevil: Redemption, Silent War and Spider-Man Noir.
He also created Poison Candy for Tokyopop and The Bulletproof Coffin (with Shaky Kane) for Image.
He has created numerous books for DC, including Batman: Detective Comics, Azrael and The Spirit.
More recently, he collaborated with Mark Stafford on a British Comic Award-nominated adaptation of Victor Hugo's The Man Who Laughs. His latest book, also drawn by Mark Stafford, is the graphic novel Lip Hook.
David Hine Online
Web: www.waitingfortrade.com
Twitter: @hinedavid