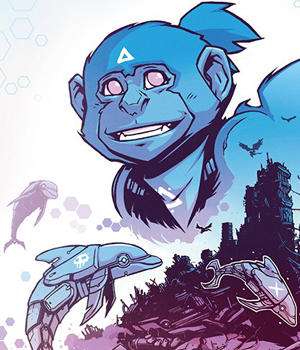 Emma Price
Emma Price is a multidisciplinary graphic designer and illustrator who, among other things, designs comic books.
She's created logos and books with many talented teams including Image Comics' Savage Town and Angelic, Vertigo's Motherlands and Aftershock Comics' Stronghold.
When not working on comics, she has been the creative lead on many digital campaigns for films such as The Incredibles 2, Thor Ragnarok and Atomic Blonde.
She is currently getting to grips with her latest creation, a six month old goblin who will hopefully join the family comics business as soon as he can work out how to hold a pen.
Emma Price Online
Web: www.tinymaster.co.uk
Twitter: @tinymaster
Instagram: @tinymaster
Tumblr