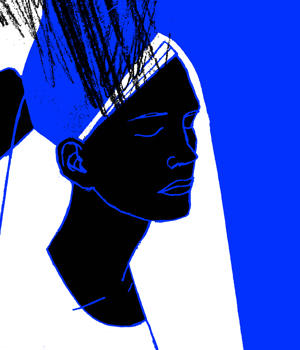 Ephameron
Ephameron (Eva Cardon) is a Belgian artist who explores a sensitive side of the world, where small and intimate dramas of life are documented.
She is the creator of "Wij twee samen" ("Us Two Together"), published in 2015, a moving autobiographical story about her father's struggle with dementia and the impact of the disease on the family.
Her publication "re/collection", published in 2017, collects 320 pages from her travel diaries.
She has also had illustrations published in a.o. De Standaard, De Tijd, L'Echo, Knack and The New York Times.
Ephameron also curates and participates in group and solo shows all over the world and holds master's degrees in both Fine Arts and Illustrative Design, and currently teaches at LUCA School of Arts / Sint-Lukas Brussels while preparing her PhD in the Visual Arts, researching autobiography in graphic narratives.
Ephameron Online
Web: ephameron.com
Instagram: @ephameron