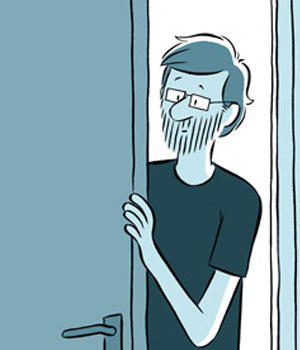 Fabien Toulmé
Fabien Toulmé was born in 1980 in Orleans. After studying Civil Engineering, he spent 10 years overseas before returning to France in 2009 to devote himself to Comics.
Fabien started by publishing some stories on the web and then in magazines (Psikopat).
In 2014, his first graphic novel 'Ce n'est pas toi que j'attendais' was published by Editions Delcourt, in which he tells the story of the birth of his daughter who has Down's syndrome.
Since then he has contributed to several anthologies and published 3 further graphic novels: 'Les Deux Vies de Baudouin' and 'Venenum' in 2017, and 'L'Odyssée d'Hakim Tome 1' in 2018.
Fabien Toulmé Online
Web: fabien-t.blogspot.com
Twitter: @fabientoulme
Instagram: @fabientoulme
Facebook