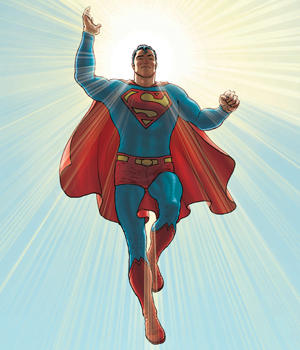 Frank Quitely
Frank Quitely started his career in his native Glasgow, writing and drawing The Greens for the independently published Electric Soup.
This lead to fully painted strips for the Judge Dredd Megazine, B&W shorts for Paradox Press, and coloured shorts for Vertigo.
He has worked on a number of one-shots, limited series, monthlies and graphic novels, notably Flex Mentallo, The Authority, New X Men, Sandman; Endless Nights, We3, All Star Superman and Jupiter's Legacy.
Still based in Glasgow, he has come full circle, and is back to writing and drawing his own independently published material.
Frank Quitely ONLINE
Web: wikipedia.org/wiki/Frank_Quitely