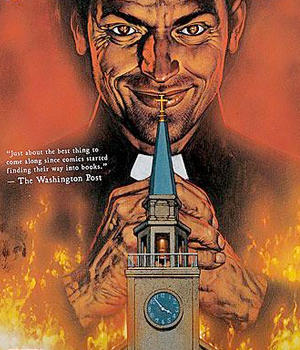 Garth Ennis
Garth Ennis has been writing comics since 1989. Credits include Preacher, The Boys (both of which have been adapted for television), Hitman and Crossed, as well as successful runs on The Punisher and Fury for Marvel comics.
He is particularly known for his military fiction, including the titles War Story, Battlefields, Sara and a revival of Johnny Red, the classic British character from the weekly comic, Battle, for Titan Comics.
Recent work includes A Walk Through Hell and Out of the Blue for Aftershock Comics, and "Code Pru" in the anthology Cinema Purgatorio, published by Avatar Press.
Originally from Northern Ireland, Ennis now lives in New York City with his wife, Ruth.
Garth Ennis Online
Web: en.wikipedia.org/wiki/Garth_Ennis