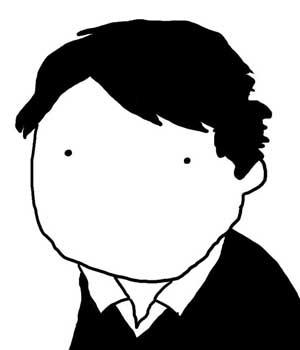 Graeme McNee
Graeme McNee was raised in Scotland and now lives and works as a freelance artist in the Kobe area of Japan.
He has collaborated with companies such as Muji, Pia and L Maga in Japan, and in the UK has produced comics and illustrations for BBC Scotland and the Edinburgh International Festival.
He draws a regular monthly comic in Japanese for Colocal Magazine, published by Magazine House in Tokyo. Over the last five years, he has built a steady audience for his limited edition, risograph printed zines, most of which are sold through independent book stores and art book events in Japan and South Korea.
His attendance at LICAF will be his first visit to a comic festival and he will produce a limited edition comic journal of his experience at the Lakes International Comic Art Festival 2018.
Graeme McNee Online
Web: graememcnee.com
Twitter: @graememcnee
Instagram
Facebook