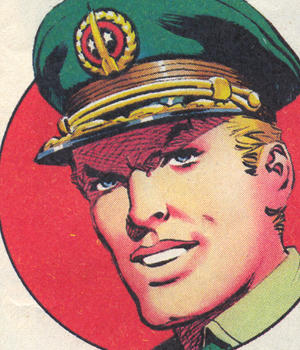 Ian Kennedy
Born in 1932, Ian grew up in a Dundee surrounded by wartime airfields which resulted in a burning ambition to fly with the Royal Air Force.
Unfortunately, a severe and lasting ear infection put paid to any chance of realising his much cherished dreams. He admits now, that he probably would have been a "lousy" pilot anyway, so his long career in illustration can be viewed as more than just an unsatisfactory alternative!
On leaving school in 1949, he was taken on by D.C.Thomson & Co. as a trainee illustrator, spending the next five years with what he describes as "a most talented group of experienced professionals" whose invaluable influence laid the foundation for what was to be a lengthy, fairly successful career in commercial art. Incidentally, his first professional job was inking in the black squares in the "Sunday Post" crossword!
Having married in 1953, and a son coming on the scene the following year, an increase in income became imperative, so Ian went freelance, working initially for Amalgamated Press on the "Knockout" then inevitably, shortly after, getting back with Thomsons.
Since those early days, he has been fully occupied during what he terms "The Golden Times", of the 60s, 70s and 80s, with work appearing in quite a variety of publications – Knockout, Air Ace, Battle, Hotspur, Wizard, Warlord, Football Picture Monthly, Judy, Bunty, Blake's 7, M.A.S.K., 2000 AD, Judge Dredd, Dan Dare, Commando (1500+ covers), to name but a few!!   
Recently, he was greatly honoured to receive from the Scottish Independent Comic Book Alliance, an Award for "Outstanding Contributions to Comics 2017".
In the meantime, he has maintained his abiding interest in aeronautics, producing the covers for RAF Leuchars' Annual Airshow Programmes until the onset of computer designs in 1998.
Now in "semi retirement", Ian still accepts commissions as well as enjoying a new career meeting fans and friends, old and new, at various Comic Conferences which will, this year, include his first visit to Lakeland  - a date he is looking forward to with much anticipation!
Ian Kennedy Online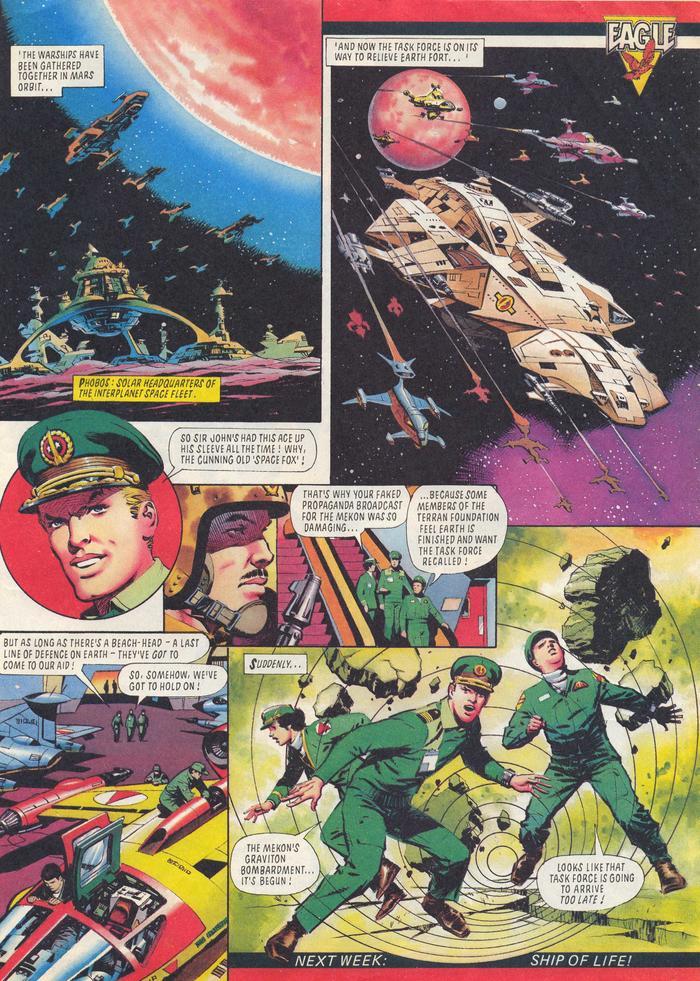 Ian Kennedy Dan Dare strip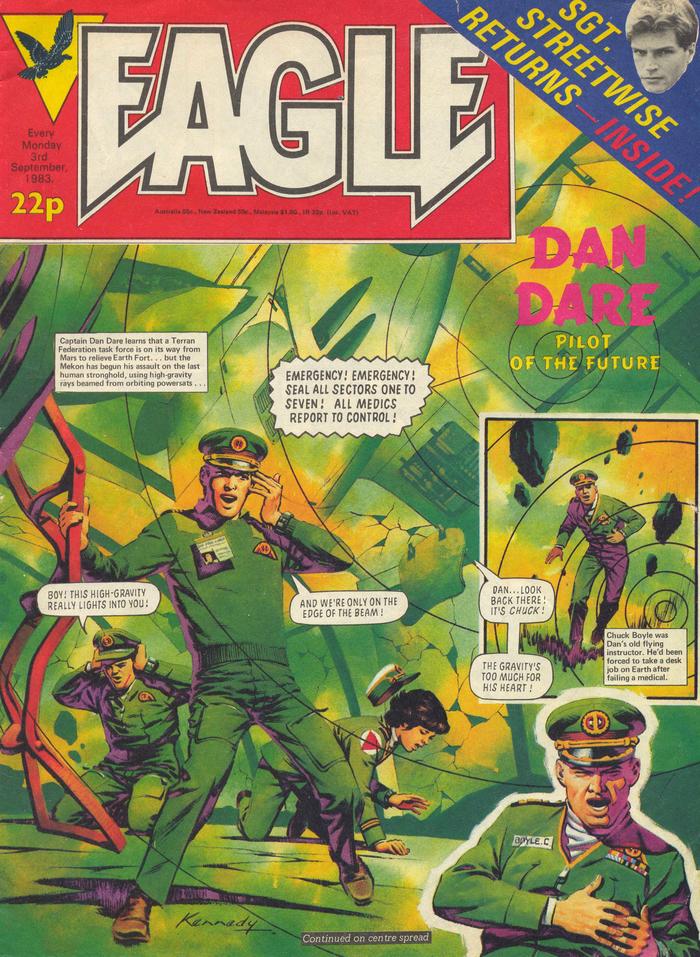 Ian Kennedy Eagle cover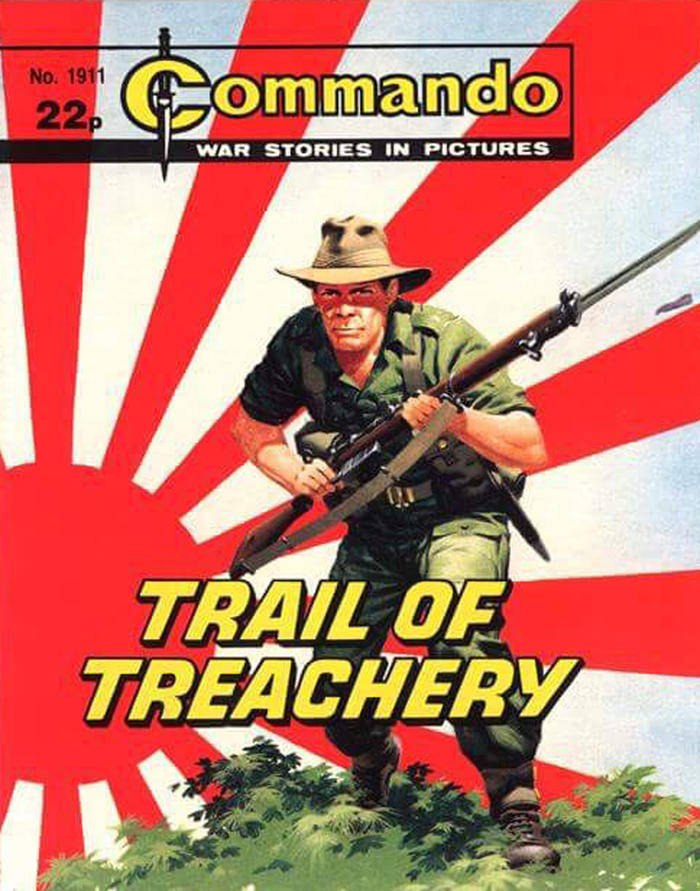 Ian Kennedy Commando cover