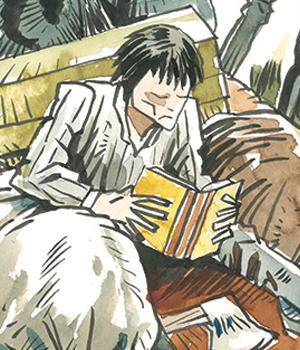 Jacob Thybo
Danish comic artist Jacob Thybo is a prolific creator who has published three graphic novels in recent years.
He started drawing at an early age, growing up on a diet of, among others, Donald Duck and Tintin.
After dropping out of High School, he joined the Finnish Art School, and took up a program that became a huge success, also meeting other comic artists who together received a scholarship for publishing their comics. He then returned to Denmark and spent the following years working with woodcutting and different painting methods, before returning to comics.
Two graphic novels, Arminius, about the Germans' revolt against the Romans, and The Mountains Ablaze, written by Toke Odgaard-Jans, are already out and his latest work Hemmingway's Cats, is out this this month.
Jacob has also published two comics about Vikings and retold parts of Saxos Danmarks Krønike (Saxo Denmark's Chronicle).
Jacob Thybo Online
Web: mountainsablaze.com
Web: arminius.dk
Web: jath.dk
Facebook