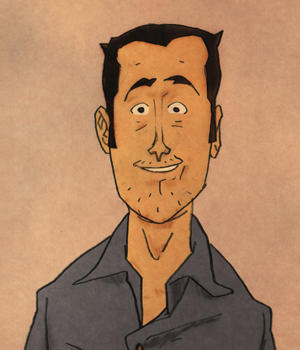 Jc Deveney
Born in 1977, in Hyères, Jc Deveney studied History in Aix-en-Provence, and Literature in Montreal, before settling in Lyon in 2001.
He began to work there full-time at scriptwriting while leaving in search of the many other authors hidden in the city.
He co-founded L'Epicerie Séquentielle, an association of Lyonese comics authors in 2004.
In parallel with these writing activities, he works within the Lyon Bd Festival to organize international co-creation projects (Webtrip comics) and exhibitions (Héro(ïne)s or The Invisible Art).
To be sure not to be bored, he also teaches scriptwriting and dramaturgy for comics and illustration schools (L'Enaai, Ecole Emile Cohl) and animation school (Bellecour Ecole).
Jc Deveney Online
Web: jc.deveney.free.fr