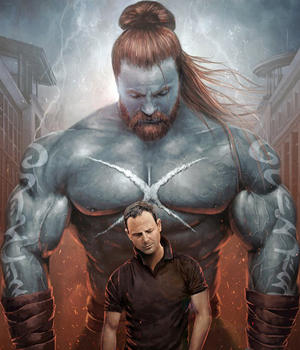 John Ferguson
John Ferguson is the creator and author of Scotland's best selling independent graphic novel series "Saltire".
The critically acclaimed series first emerged in 2014 and publisher Diamondsteel Comics has since received award nominations for Arts and Culture, Best British Comic and What's On Book Of The Year among others.
The series centers around Scotland's first comic book superhero while the dark and gritty world of the main character is a pseudo-history of the country and its mythology.
Set entirely in the landscape of Scotland during pivotal moments from the past the graphic novels are familiar to those who enjoy the legends of Scotland and modern superhero dynamics.
Selling out across Scotland and gaining international recognition, Saltire has received wide spread critical acclaim and is frequently compared to the icons of comic book superheroes.
John Ferguson Online
Web: www.diamondsteelcomics.com
Twitter: @SALTIRECOMICS
Facebook
Tumblr