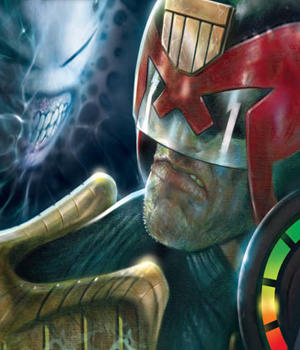 John Higgins
John Higgins' career as a freelance comic artist started in 1977 soon after he left art college and has seen him work on such diverse characters as Judge Dredd, Batman, John Constantine and Jonah Hex.
He's possibly best known for his work on Watchmen and Batman: The Killing Joke.
John was commissioned to illustrate a special set of Royal Mail stamps to commemorate the 350th Anniversary of the Great Fire of London, which won the prestigious D&AD award in 2017.
A retrospective exhibition of John's work at Liverpool University's Victoria Gallery & Museum in 2017, was extended due to popular demand and ran for a full year ending in February 2018.
The exhibition gave John the opportunity to write and design an accompanying autobiographical art book, 'Beyond Watchmen & Judge Dredd: The Art of John Higgins' which includes many examples of his work and also shows how it was produced with illustrated steps on how a comic story develops from an idea to script to printed page.
John Higgins Online
www.artofjohnhiggins.com
@RazorJackRealm
Facebook