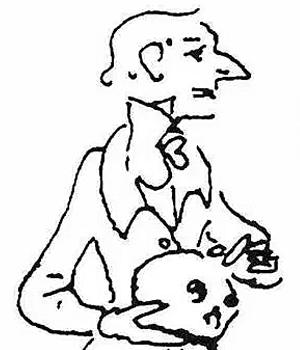 John McShane
John McShane who has translated Rodolphe Töpffer's 'How to Create Graphic Novels' is also the co-author of the bestselling 'Robert Burns in Edinburgh'.
He is the co-founder of the Scottish Screenwriters website, which boasts over 600 members.
His essay on The Glasgow Looking-Glass in The Drouth magazine is the most cited and requested in the magazine's history. He has also written several short screenplays, stories, and comics.
He has been a publisher, with Trident Comics and Fat Man Press, and presents many panels at conventions and festivals with stars from comics and films.
John McShane Online
Web: www.scottishscreenwriters.co.uk
DownTheTubes article: Rodolphe Töpffer's classic guide to the medium, "How to Create Graphic Novels", re-published by Lakes International Comic Art Festival, March 2017 by John Freeman