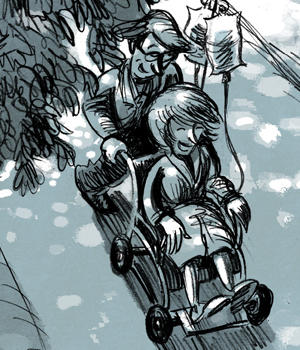 Joris Vermassen
Joris Vermassen is a Belgian comic artist.
He started his career with absurdist stories, which he published in major Flemish and Dutch magazines.
His style gradually evolved from pythonesque to tragicomical.
In 2014 he published Het Zotte Geweld (Mad with Joy). This graphic novel, about a troubled comedian who has to cope with the illness of his sister, became an instant classic.
Joris Vermassen also works as a cartoonist. He has a PhD in the Arts and teaches illustration and storytelling at the School of Arts Gent.
Joris Vermassen Online
Web: jorisvermassen.be
Facebook