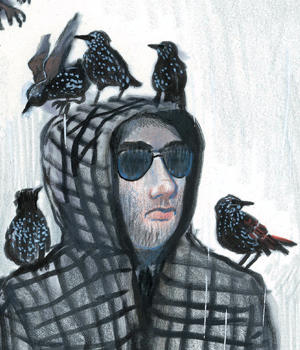 Judith Vanistendael
Judith Vanistendael is a Belgian author of graphic novels of at least 350 pages.
She has produced  "Dance by the light of the moon", "When David lost his voice" and "Mikel" (which will be published in English in September 2019).
Her themes include refugees, love, cancer, terrorism, and bodyguards and their sunglasses.
Her books are published by Selfmadehero.
She also illustrates children's books, but as they are only 40 pages long, she considers working on them something of a holiday!
She works and live in Molenbeek (Brussels).
Judith Vanistendael Online
Web: judithvanistendael.wordpress.com