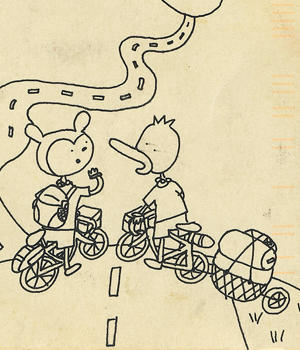 Kaisa Leka
Kaisa Leka is a Finnish comics artist and adventurer who, together with partner Christoffer Leka, publishes autobiographical books about the nature of being.
When not drawing Kaisa is usually exploring the world on a bike, but the two aren't mutually exclusive.
Kaisa has been awarded the Finnish Comics Society's prestigious Puupäähattu prize and several of their books have received design prizes such as Grafia's Gold Award. Kaisa also regularly contributes comics to several different Finnish magazines, covering topics such as feminism, disability and animal rights.
Kaisa Leka Online
Web: www.kaisaleka.net
Facebook
Instagram