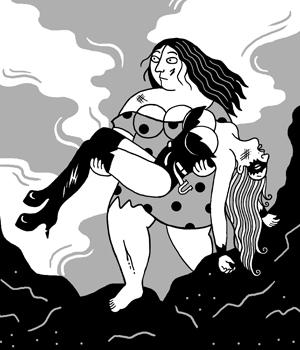 Kripa Joshi
Kripa Joshi is the creator of Miss Moti, a plump character who blurs the line between fantasy and reality.
Originally from Nepal, she studied Illustration at the School of Visual Arts, New York, with a Fulbright scholarship. In 2016 she started the Miss Moti-vation series, a weekly illustration of Miss Moti with a motivational quote.
Miss Moti has been featured in BBC Women's Hour, BBC Asian Network, the Guardian and other international publications. Her work has also been exhibited at the House of Illustration, London as part of the Comics Creatrix exhibition, which showcased 100 women in comics.
Besides creating comics and illustrations, Kripa has co-edited the Strumpet, a women's comic anthology, and conducted workshops for children. She lives with her family in Surrey, UK.
Kripa Joshi Online
Web: www.missmoti.com
Twitter: @missmoti
Facebook
Instagram