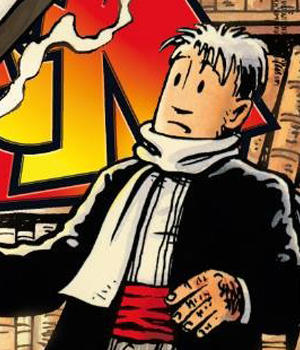 Lars Jakobsen
Lars Jakobsen is director and founder of the Art Bubble festival in Denmark.
He is responsible for contacts with the festival's guest artists, alonside the coordination and promotion of Danish cartoonists at foreign festivals through the Art Bubble network.
Lars is also a documentary filmmaker, illustrator and graphic designer, and owner of publishing house Fabel.
He has worked with a variety of graphic forms of expression, including fashion illustrations, advertisements, movies, cartoons, books and comics.
He is best known enough humor strip Coopville - about life in a chicken farm. Celebrating 25 years in print in 2015, the series is about everyday family life and runs every week in Family Journal.
Lars Jakobsen also writes and draws the album series Mortensen's Mundane Merits, which has been released in the United States, Australia and England, as well as the Netherlands and Belgium. The series is now underway in Iceland and Germany in 2019.
Lars Jakobsen Online
Web: art-bubble.dk