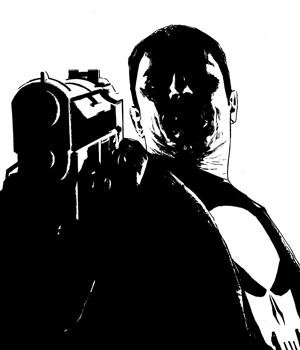 Laurence Campbell
For the past 6 years Laurence has been working on BPRD - a spin off from the Hellboy comic.
Previously he has worked at Marvel on titles such as Deadpool Pulp, Marvel Universe Vs Wolverine, Punisher Max, Wolverine, Moon Knight and Stephen King's The Dark Tower.
He has also drawn Judge Dredd for 2000 AD.
Laurence Campbell Online
Web: www.getcampbell.com
Twitter: @getcampbell