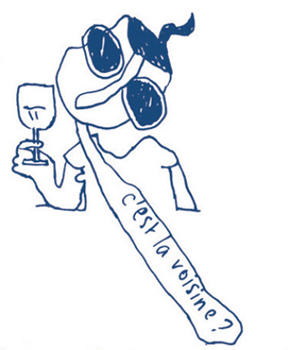 Loïc Gaume
Based in Brussels, born in France, Loïc Gaume is an author of cartoons and children's books; he is also a graphic designer and illustrator.
His first children's book was recognised in the 2017 Bologna Ragazzi awards.
Loïc Gaume is one of the authors of the "new generation" published by The Association between 2009 and 2011 in the journal "Rabbit".
He began publishing during his studies at the "La Cambre" art school by self-publishing thirty issues of the "Wafel" fanzine for 3 years, before creating his own publishing house "Les Details".
Loïc Gaume Online
Web: loicgaume.blogspot.com
Facebook