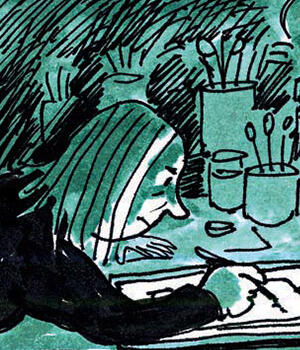 Lucie Lomová
Lucie Lomová is an award-winning Czech comics artist and illustrator, whose books have been translated into French, German, and Polish.
Her latest graphic novel, Každý den je nový ("Every Day Is New") won the 2022 Muriel Award for the best Czech graphic novel. The English translation of her graphic novel Divoši ("Savages") is due out from Centrala Publishing in spring 2023.
The book, constructed around the memoirs of the Czech adventurer Alberto Vojtěch Frič, tells a story based on real events about how the famous explorer brought back a Chamacoco Indian named Cherwuish from his travels around South America to Prague in 1908.
Lucie Lomová Online
Web: lucielomova.blogspot.com
Instagram: @lucie.lomova
Facebook