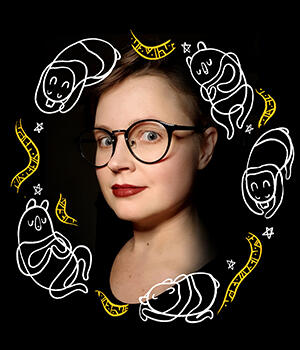 Mari Ahokoivu
Mari Ahokoivu (b. 1984) is a Finnish Illustrator and a comic artist.
She draws comics and illustrations for adults and for kids and has been published in Finland as well as abroad.
Her works include Find Me In This City (Löydä minut tästä kaupungista), Livi & Nate – Winter night (Sanni ja Joonas – Talviyö), Livi & Nate 2 (Sanni ja Joonas – Hugo-serkku) and OKSI.
She lives and works in Copenhagen, Denmark.
Ahokoivu received the Puupäähattu prize in 2023 from the Finnish Comics Society.
Mari Ahokoivu Online
Web: www.mariahokoivu.com
Twitter: @ahokoivu
Instagram: @ahokoivu
Facebook: @ahokoivucomics