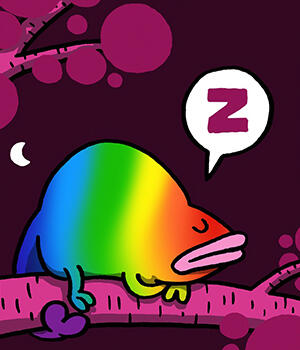 Maria Björklund
Maria Björklund is an animation director, comics artist and illustrator from Helsinki whose area of expertise includes experimental films and street art as well as designing cute characters.
Björklund has participated in numerous exhibitions around the world with comics, animations and other work.
In recent years her most well-known work has been "Planet Z" which started off as a comic in the Nyt ("Now") supplement in the Helsingin Sanomat newspaper.
A Planet Z animated TV series is at the moment in pre-production.
Maria Björklund Online
Web: animaatiokopla.fi/wordpress/category/jasenet/maria
Web: www.g-rex.fi/#/maria-bjrklund
Instagram: @maria_bjorklund_art
Facebook: @PlaneettaZ.PlanetZ