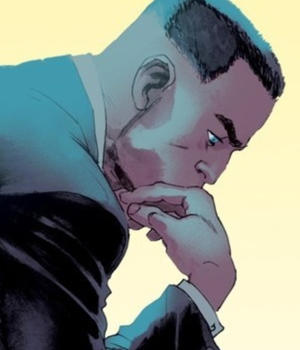 Mark Millar
Mark Millar is the New York Times best-selling author of Wanted, Kick-Ass and Kingsman: The Secret Service, all of which have been adapted into Holywood blockbusters.
In his years at Marvel, he wrote Old Man Logan, the inspiration for this year's Logan movie and Civil War, Marvel's biggest selling graphic novel of all time and the inspiration for Captain America| Civil War.
His 2002 comic-book The Ultimates was Time Magazine's comic book of the decade and described by Avengers screenwriter Zak Penn as the blueprint for the Marvel cinematic universe.
Under the Millarworld company, as well as the above, he joined forces with some of the biggest artists in the world to create books like Jupiter's Legacy, MPH, Chrononauts, Reborn, Huck, Starlight, Superior, Nemesis, War Heroes, Supercrooks and American Jesus.
At DC Comics he created the seminal Superman: Red Son, the biggest-selling Superman graphic novel in history.
In 2012 he was awarded an honorary doctorate from Caledonia University and in 2013 an MBE a from Her Majesty Queen Elizabeth for services to film and literature.
Mark has been an Executive Producer on all the Millarworld movie adaptations and a consultant for Fox on their Marvel slate of movies.
Mark Millar Online
Web: www.millarworld.tv
Twitter: @mrmarkmillar
Facebook