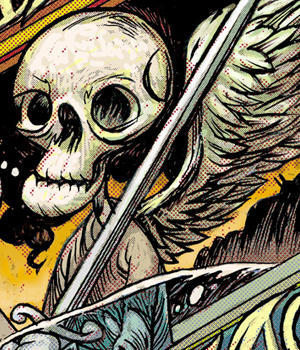 Mark Stafford
Mark Stafford writes, paints and draws.
He is co-creator of the Cherubs! graphic novel with Bryan Talbot, and he collaborated with David Hine on a British Comic Award-nominated adaptation of Victor Hugo's The Man Who Laughs.
He is the longstanding cartoonist-in-residence at The Cartoon Museum, London.
His latest graphic novel, Lip Hook, is written by David Hine and published by SelfMadeHero.
Mark Stafford Online
Web: www.hocus-baloney.com
Twitter: @marxtafford