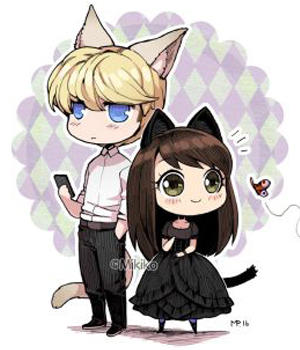 Mikiko
Mikiko is a London based German-japanese artist working in Comics, Manga, Game Art, TV, teaching and illustration.
She began her career in Germany, where she went into publishing straight out of school. Since 2011 she has been working with Tokyopop Germany, releasing five books in total. Her most well known manga, Crash 'n' Burn, has won the prestigious Max und Moritz Preis award in 2016.
Over the years she's been featured on various TV shows, such as J-mag (as a presenter) and Tigerentenclub, a German children's show, which runs on national television.
Today she's mainly known for her work online, especially her slice-of-life webcomic, Miki's Mini Comics which has gained her a huge online following and attracted 3.6 million clicks on her online gallery over the years. In 2017, she kickstarted the project as a printed book, with huge success.
Mikiko online
Web: mikiko.art
Twitter: @zombiesmile
Facebook
Instagram
Tumblr