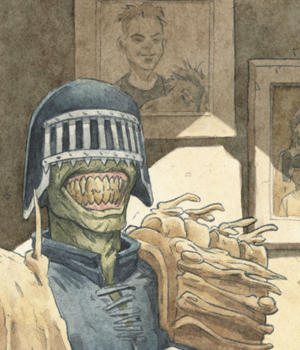 Peter Doherty
Peter has worked in comics since 1990. His first comics job was painting artwork for the John Wagner-written Young Death, published in the first year of the Judge Dredd Megazine. Ironically, it's the work for which he seems to be best known.
For the next few years he painted art for a number of Judge Dredd stories including reader favourites "Bury My Knee at Wounded Heart" and "Death of A Legend", both scripted by John Wagner.
Wagner also used the story "Slow Crime Day" in a lecture he frequently gave about good comics storytelling. Peter drew that one too.
During the latter half of the 1990s he drew a Grendel Tales series and quite a bit of work for DC and Vertigo and branched out into illustration, TV and movie work.
A brief sojourn in the early 2000s working as a concept artist for a games company didn't last an awfully long time, perhaps due to his inability to work nicely with other people in a traditional office setting, perhaps due to management failings flushing said games company down the toilet.
Since then he's worked on various projects in various different roles - colourist, letterer, designer and production artist.
Luckily he's been able to work with his more famous and massively talented friends (who are lovely people too) such as Geof Darrow on his Shaolin Cowboy project (collection coming later in 2018 from Dark Horse), several Mark Millar-written Millarworld projects, Jupiter's Legacy with Frank Quitely, MPH with Duncan Fegredo, Empress, drawn by Stuart Immonen, and most recently, the first Netflix/Millarworld release, published by Image, the Olivier Coipel-drawn project, The Magic Order, and a story with Ian Rankin and one of his best old friends, Sean Phillips.
Peter still lives locally on the edge of the Pennine hills in Yorkshire.
Peter Doherty Online
Web: notaproperperson.blogspot.com
Twitter: @thepeterdoherty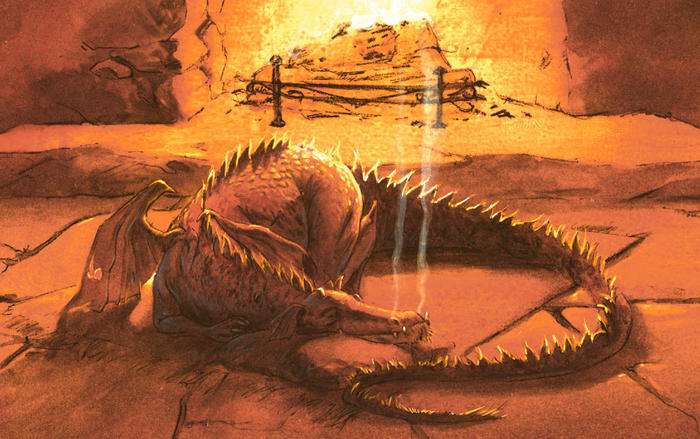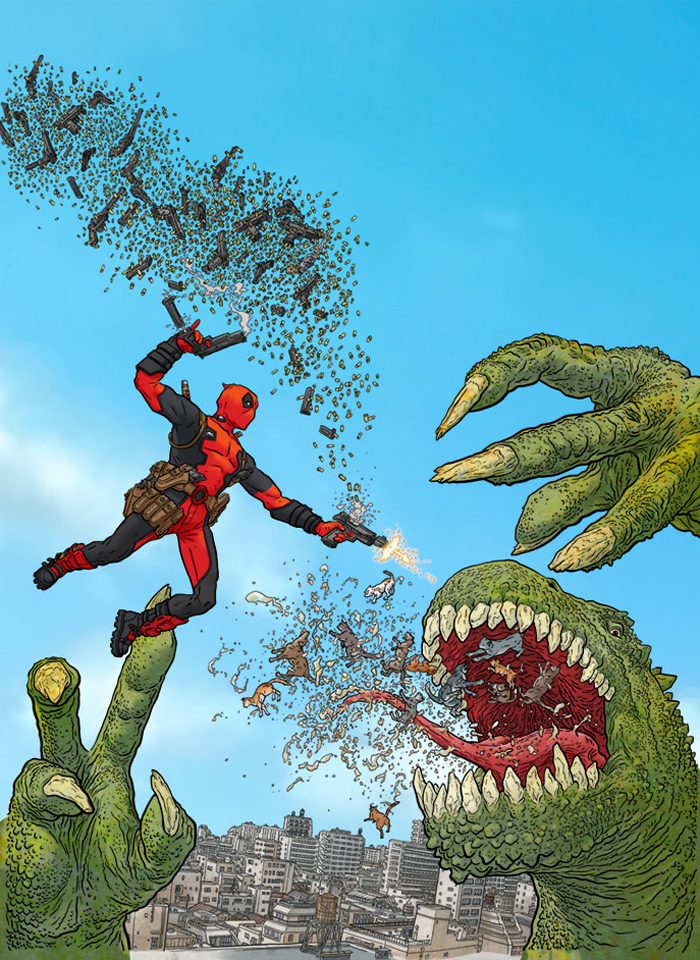 DEADPOOL - artwork by Geof Darrow