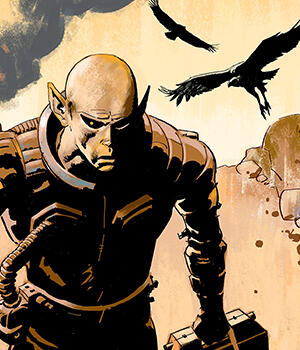 Peter Hogan
Peter Hogan is best known as the writer and co-creator (with Steve Parkhouse) of the critically acclaimed RESIDENT ALIEN series of graphic novels.
So far there are seven volumes of RESIDENT ALIEN in print, with two more on the way. The comic has also been adapted into a TV show, which has just finished filming its third season.
A former music journalist and film critic, for the last thirty years Peter has mainly been a comicbook writer.
His work has been published by 2000AD, Marvel, DC, Vertigo, ABC/Wildstorm and Dark Horse, and he has collaborated with both Alan Moore and Neil Gaiman.
Peter Hogan Online
Web: en.wikipedia.org/wiki/Peter_Hogan
Instagram: @peterhoganreally