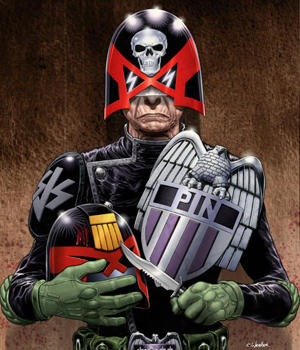 Rob Williams
Rob Williams is a comics writer whose comics works include Suicide Squad, Trinity, Martian Manhunter and action comics for DC, Amazing Spider-Man, Ghost Rider and Daken for Marvel, Kingsman: The Red Diamond for Millarworld, "Judge Dredd" for 2000AD, Doctor Who for Titan Comics and Star Wars and Indiana Jones for Dark Horse.
His creator-owned titles include Unfollow and The Royals: Masters Of War for Vertigo, Ordinary for Titan Comics and Cla$$War for Com.X.
He has recently written the pilot script for the forthcoming TV show Judge Dredd: Mega-City One and is writing the new series of Roy Of The Rovers graphic novels for Rebellion.
Rob Williams Online
Web: www.robwilliamscomics.co.uk
Twitter: @Robwilliams71