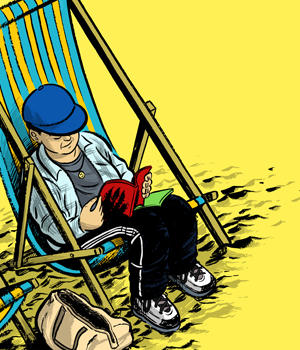 Robert Brown
Robert Brown is a cartoonist from the English Midlands.
Robert has been publishing his comics since 2004, when he released the first issue of his solo anthology series, Dream Logic; it ran for four issues until 2007.
He studied at the University of Gloucestershire, where he helped inaugurate the BA Illustration annual Olio.
Robert has contributed strip cartoons to anthology series such as Solipsistic Pop, Paper Tiger Comix and Sea Mouse, as well as illustrating pieces for Soaring Penguin's Eisner-nominated To End All Wars (written by Lex Wilson) and New Internationalist's Portraits of Violence (written by Sean Michael Wilson and Brad Evans).
He began publishing his current comic book series, Killjoy, in 2011.
Robert Brown Online
Web: www.robertbrowncomi.cz
Twitter: @pygmyking
Instagram